Delivering Through Partnership
The National Subsea Centre (NSC) is the multi-million-pound Centre of Excellence for subsea research and technology development, delivered through partnership between Robert Gordon University (RGU) and Net Zero Technology Centre (NZTC), through the Aberdeen City Region Deal. The NSC is harnessing NZTC's extensive industry network alongside the University's academic expertise, research capability and facilities to establish a world-class research and development centre. The NSC aims to develop smart digital and engineering technologies to enable a faster, more cost-effective and sustainable transition to a net zero energy basin, locally in the North Sea and globally in energy environments.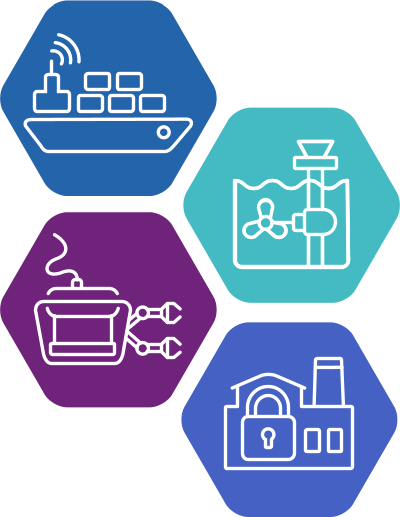 Ambitious and Innovative Programmes
Currently, the NSC is focused on four research programmes: Transparent Ocean, Integrated Energy,  Net Zero Operations and Cyber-Physical Systems. 
The ambitious and innovative programmes are delivered through interdisciplinary research projects which address complex industry challenges and are periodically reviewed and adapted to ensure continued relevance to emerging technical developments and industrial needs. 
Our interaction with industry, government and the net zero funding ecosphere allows us to identify important challenges then define smart technology roadmaps to address these and deliver high value solutions.  
Our Research